email us: beadletaylor@xtra.co.nz or phone us on 094012651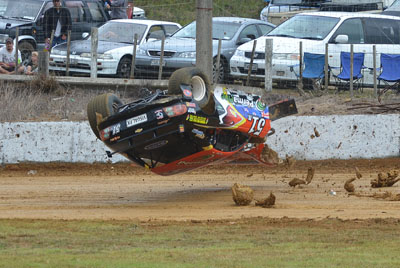 Beadle Taylor Ltd trading as debbie beadle photography
Speedway
for more recent photos
2012 - 2013
Kaikohe Speedways Easter Stampede 2013
Friday
Saturday
Sunday
Monday
Whangarei Speedway 17th February 2013
Kaikohe Speedway, 2nd February 2013
Hussey Family Trophy Challenge
Kaikohe Speedway 13 January 2013
Kaikohe Speedway, 15th December 2012
featuring the
Super Production Challenge,
Ladies Production 20 lap dash
& C Grade 10 lap dash
'NBC' Northland Speedway Champs
Whangarei Speedway
Saturday, 8th December 2012
Kaikohe Speedway
25th November 2012
C Grade & Production 20lap dash
2011 - 2012
Kaikohe Speedway, Prize Giving
held at the Kaikohe R.S.A. 23rd June 2012
Taipa Queens Birthday Weekend, June 2012
Kaikohe Speedway 13th May 2012
featuring the Mothers Day Classic
Whangarei Speedway, 5th May 2012
Kaikohe Speedway, 29th April 2012
Kaikohe Speedway Easter Stampede 2012
Friday, 6th April - C.T.R.A. National Titles &
K.C.C. Challenge Trophies
Easter Stampede Saturday, 7th April
Easter Stampede Sunday, 8th April
Other Photos
Kiwi Speedway Photography (facebook)
Club Day Champs, Kaikohe Speedway
C.T.RA. North Island Production Saloon Title
held at Dargaville Speedway 26th Feb 2012
held at Taipa Speedway Saturday, 18th February 2012
Kaikohe Speedway 12th February 2012
Whangarei Speedway, Sun 5th Feb 2012
Kaikohe Speedway Race Meeting 15th Jan 2012
featuring the Super Production Challenge;
Ladies Saloon 20 lap dash; Rd.1 Hussey Team Trophy
Kaikohe Speedway, Xmas Meet 17th Dec 2011
featuring the C Grade 10 lap dash
Rangeview Speedway 11th Dec 2011
CTRA NZ Std Pro & CTRA NI Jalopy Titles
20th Nov 2011 Std Pro & C Grade 20 lap dash
2010 - 2011
Burn Out Comp, 6th August 2011
Maori TV visit to the burn out pad &
BOI Hot Rod games 10th & 11th June 2011
Taipa Speedways
Queens Birthday Weekend 2011
Kaikohe Speedway 15th May 2011
featuring the Mothers Day Classic
Kaikohe Speedway's Easter Stampede
CTRA titles & KCC Challenge trophies
Friday 22April 2011
Saturday 23rd April 2011
Sunday 24th April 2011
Super Saloons "Tony Heuvels Roll-Over"
Kaikohe Speedway Race Meet 10th April 2011
featuring the 10 lap trophy dash
Kaikohe Speedway, Club Day Champs
Kaikohe Burn Outs 12th March 2011
Kaikohe Speedway 27th February 2011
Featuring LTD, Super & B Grade Trophies
Whangarei Speedway 13th February 2011
Kaikohe Speedway, 6th February 2011
Kaikohe Speedway 16 January 2011
featuring Super Production Challenge &
C & Production Ladies 20 lap dash
Kaikohe Speedway 12 December 2010
Christmas Race Meet
Kaikohe Christmas Parade - 10 December 2010
(theme was Kiwiana - Kaikohe Speedway won the
"Non-Profit Organisation Section" of the parade)
C Grade & Production 20 lap dash - Demolition Derby,
Kaikohe Speedway 28th November 2010
Kaikohe Burn Outs 20 November 2010
Kaikohe Speedway 14 November 2010
Kaikohe Speedway 31 October 2010 - Race meet
Kaikohe Speedway 16 (practice day)
2009 - 2010
Kaikohe Speedway Prize Giving,
26 June 2010 at Mid North Motor Inn
Matariki Light Show held at Kaikohe Speedway
(last race meet of the season)
Kaikohe Speedway Easter Stampede
including C.T.R.A. titles and Demo Derby
2nd, 3rd and 4th April 2010
(click the links below)
Club Day Champs, Kaikohe Speedway
Northland Speedway Champs
Hosted by Kaikohe Speedway
6th & 7th February 2010
New Plymouth - 24th February 2010
Scott May's Dare Devil Stunt Show
Kaikohe Speedways Christmas Float -
Christmas Meet, Kaikohe Speedway
Race meet held at Kaikohe Speedway
2008-2009
Kaikohe Car Club Burn Out Open Day
5th September 2009
Kaikohe Car Club Burn Outs
14th June 2009
Taipa Speedway Queens
Birthday Weekend 2009 -
Kaikohe Speedway Easter Stampede and
Demolition Derby
11th and 12th April 2009
(Salmen)
(Sue Mac)
(Sue Mac)
(Peter Blacklock by Sue MacDonald)
Kaikohe Speedway C.T.R.A Champs
Kaikohe Speedway Burn Out Comp
28th March 2009
Whangarei Speedway Waitangi Day
Burn Out Meet Kaikohe Speedway
31st January 2009
C.T.R.A. N.Z. Std Production title
Taipa Speedway 28th December 2008
Kaikohe Speedway 14th December 2008
Kaikohe Speedway 7th December 2008
Kaikohe Speedway 30th November 2008
Demolition Derby
Kaikohe Speedway 29th November 2008
Burn out Competition
23rd November 2008 (rained out)
Kaikohe Car Club "Burn Out" pad tryout
2007-2008
Kaikohe Car Club Inc. Prize Giving
Taipa Speedway Queens
Birthday Weekend 2008
Kaikohe Speedway 25th May 2008
Kaikohe Speedway 11th April 2008
(Mothers Day Classic, LTD Saloon Trophy,
C.T.R.A. Super Saloon NZ Title)
C.T.R.A. NZ Champs
Kaikohe Speedway 27th April 2008
Kaikohe Speedway 13th April 2008
Springbank School Visit April 2008
Kaikohe Speedway Easter Stampede 2008
Children's Colouring Competition
Kaikohe Speedway Easter Stampede 2008
NBC Taipa Speedway 8th March 2008 (final round)
Kaikohe Speedway
24th February 2008
NBC Dargaville Speedway 3rd round
16th February 2008
Kaikohe Speedway 10th Feb 2008
10th February 2008
NBC Whangarei Speedway 2nd round
Kaikohe Speedway - Aerial Photo of track
Dargaville Speedway Anniversary Weekend
Te Hikoi Mahanga 18th Jan 2008
NBC Kaikohe Speedway 1st round
5th January 2008
Taipa New Year Meet
29th & 30th December 2007
Kaikohe Speedway 2nd December 2007
Kaikohe Speedway 18th November 2007 - Race Meet
Kaikohe Speedway 4th November 2007
Kaikohe Speedway 14th October 2007
Kaikohe Speedway 30th September 2007
2006-2007
Taipa Queens Birthday 2 day meet
Mothers Day Classic
Race Meet Dargaville Speedway 6th May 2007
Race Meet 29th April 2007 - Club Day Champs
Race Meet (Visitors Day) 22nd April 2007
Presentation Cheque from Instant Finance
NBC final round 17th March 2007,
Dargaville Speedway Part 1
NBC final round 17th March 2007,
NBC final round 17th March 2007,
Rangeview Speedway 10th Mar 2007
Northland Speedway Champs 3rd Round
Northland Speedway Champs 3rd Round
Northland Speedway Champs 2nd round
Production Cup & Race Meet 17th December 2007
Race Meet 19th November (demo)
2005 - 2006
Kaikohe Speedway Easter Stampede 2006
from 2005 & 2006
2002 - 2005
TAIPA QUEENS BIRTHDAY WEEKEND 2004 & 2005
2002
Assorted photos Kaikohe Speedway 2000-2002
Assorted Photos Kaikohe Speedway 2000-2002 PG2
Kaikohe Speedway Easter Stampede 2002
The Building of our Club Rooms 2002
1990 - 2001
Kaikohe Speedway Easter Stampede 2000
Kaikohe Speedway 1999 (Tony Taylor collection)
Kaikohe Easter 1998, Whangarei Speedway 1998,
Kaikohe Speedway 1992, 1996, 2002
Kaikohe Speedway (Taipa Crew) 1990 - 1999
1974 - 1994
Easter Stampede 1986 (Paul Smith Collection)
Kaikohe Speedway 1985-87 (John Jenkinson photos)
1980-88 (Ray Makene collection)
Dargaville Speedway NBC 1978 (Northland Champs)
(video is only very short and was taken
at the tracks original position along Ngawha Springs road,
it has some beach shoots in it to make the clip longer)